When it comes to a city teeming with Irish heritage and culture in the U.S., nowhere compares to Boston.  When St. Patrick's Day rolls around in mid-March, you can bet the city shows off it's Irish pride with a number of great events and celebrations throughout the Boston area.  The biggest and best, though, is South Boston's famous St. Patrick's Day Parade.
Going down on Sunday, March 18, this longstanding parade is one of the biggest in the country and has been an integral part of Irish heritage in Boston since 1901.  Boston residents and visitors alike from young to old gather along Broadway street to celebrate the St. Patrick's Day parade in Boston featuring colorful floats, more than 50 marching bands, bagpipes, and a ton of Irish pubs in South Boston.
Nearly 500,000 residents and visitors gather for the St. Patrick's Day Parade in South Boston, so getting there early is integral to finding a good viewing spot.
The St. Patrick's Day Parade kicks off at 1 p.m. and begins its route at the Broadway 'T' Station.  The parade then travels east along Broadway then west on 4th Street, 5th Street, and around Thomas Park before ending at Andrew Square (intersection of Dorchester Ave. and Southampton Street).
This is a FREE, family-friendly parade perfect for adults and kids of all ages.  For more information on the South Boston St. Patrick's Day parade, visit www.southbostonparade.org.
Comments
Related Posts in Boston Events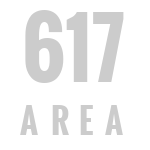 South Boston St. Patrick's Day Parade | Floats, Bagpipes, + More!