Halloween in Boston is going to set the kids off with so much to do! From costume contests to trunk or treating, kid-friendly Halloween events in Boston are perfect for families to show off their spooky get-ups.
Check out these family-friendly Halloween events in Boston and see which ghoul or goblin will get the most candy! For more of the best events in Boston, like NYE in Boston, 617Area is your go-to guide for all local things to do.
Hale-o-ween 2022
on Saturday, 29 Oct, 2022 10:00 AM
at
Hale
Are your waiting for Best Halloween Event? Come and join us with one of the best Halloween in Boston, MA. Grab your tickets for the best event in town plus best things to do for Halloween in Boston.
Halloween Yoga: Goth Edition
All Levels Halloween Flow to your favorite Goth bands. Grab your ticket for one of the best Halloween event in your city Boston, MA
Comments
Related Posts in Boston Events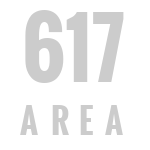 South Boston St. Patrick's Day Parade | Floats, Bagpipes, + More!