Every Boston Halloween party is going to be filled with eventful holiday activities for adults including costume contests, bar crawls, and haunted houses. We've compiled a list of the best Halloween events in Boston to make your search for the best event that much easier!
Check out Halloween in Boston if you want to see what Massachusetts has to offer for this memorable 2019 holiday season. For more events in Boston, like New Year's Eve in Boston, 617Area is your go-to guide for all things to do in the 617!
Halloween Beer & Candy Pairing!
Come on out and try our 2022 beer and candy pairings for Halloween weekend - the pairing is free with the purchase of a beer flight! Get ready for Halloween in New Boston, MA with one of the best event in town.
Halloween Pantomime for the Whole Family
on Friday, 28 Oct, 2022 6:00 PM
at Quincy High School
Tickets are $5 for children and $8 for adults. Performances will be on Friday, Oct. 28th at 6 pm, Saturday Oct. 29th at 2 pm and again at 6 pm and Sunday Oct. 30th at 2 pm
Comments
Related Posts in Boston Events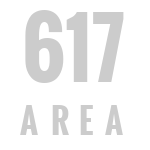 South Boston St. Patrick's Day Parade | Floats, Bagpipes, + More!