Every Boston Halloween party is going to be filled with eventful holiday activities for adults including costume contests, bar crawls, and haunted houses. We've compiled a list of the best Halloween events in Boston to make your search for the best event that much easier!
Check out Halloween in Boston if you want to see what Massachusetts has to offer for this memorable 2019 holiday season. For more events in Boston, like New Year's Eve in Boston, 617Area is your go-to guide for all things to do in the 617!
The 'Scare' Root Halloween Show!
This is The Square, OOPS, we mean The "SCARE" Root Halloween Show! Featuring Justine's (Justine Covault) Black Threads, The Chelsea Curve, and Little Billy Lost!
Boston Halloween Crawl
on Saturday, 26 Oct, 2019 1:00 PM
at The Point
Halloween Crawl is Boston's best Halloween Bar Crawl, so get ready to enjoy awesome beer & shot specials at 8 of Boston's best bars during this all day event.
Fenway Boston Halloween Fright Night Pub Crawl - October 2019
on Saturday, 26 Oct, 2019 3:00 PM
at Cheeky Monkey, Boston
One of the greatest party weekends on the year, Halloween! And we're bringing the costume shenanigans right to Fenway! Enjoy hundreds of haunted party goers roaming the streets with our pub crawl.
Royale Horror Story: Halloween 2019
on Saturday, 26 Oct, 2019 10:00 PM
at
Royale
Boston's spookiest Halloween Saturday dance party is back with a vengeance! Win up to $5,000 in prizes at our monster costume contest!
The Nightmare Returns Halloween Night
Nightmare on Chatham Street Returns as always Halloween Night 31st of October. Join dj Tone Terra and the Wild Rover Boston as we throw one Epic Event!
Halloween at the Garden 2019
on Thursday, 31 Oct, 2019 9:00 PM
at Hurricane's at the Garden
Halloween at the Garden 2019 Come get spooky with us, Boston!
Comments
Related Posts in Boston Events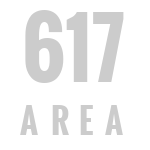 South Boston St. Patrick's Day Parade | Floats, Bagpipes, + More!